Custom Packaging Design & Logistics Services
No matter what your needs or specifications for custom packaging design,
TIMBERLINE, LLC
is ready and able to work with you to develop the right solutions.   We offer a full selection of standard packaging materials including poly bags, honeycomb, corrugated and foam, and we specialize in custom shipping crates, shipping cradles, knock-down crates, vibration dampening and shock-resistant packaging, storage containers, custom pallets and more. Our warehousing, inventory management and logistics services complete the picture.  We are your one-stop-shop for packaging.
We have developed successful packaging solutions from automotive parts to tank shells – from chilled chemicals to Uninterruptible Power Supplies and from high tech ceramics to high tech telecommunications equipment.
Our Solutions Oriented approach to design is complemented by our passion for continuous improvement. Our goal is to design packaging to reduce your total cost of operation.
Our designs consider every step of the distribution process; from your manufacturing floor all the way to the end user.
We understand that the customers' perception of the uniqueness and quality of your products begins when your products arrive at their dock. To coin a phrase, "Packaging Matters."
Materials include:
Engineered Wood
Solid Wood
Honeycomb
Corrugated
Various Foams
Plastics
Inventory Management Services, Warehousing, Assembly and Just-In-Time deliveries are just a few of the services we offer.
Customized programs are developed in concert with your Manufacturing, Engineering, Operations and Purchasing Departments.
TIMBERLINE, LLC for all of your custom packaging needs:
Plywood Fabrication
Electronics Packaging
Custom Cushioning
Foam Endcaps
Cushioned Dunnage
Pallets and Skids
Raggle Boards (dunnage for round goods)
Storage Containers
Medical Shipping Containers
Boxes and Boxing
Convention & Trade Show Packaging
Government Spec Packaging
Mil-Spec Packaging
Lockable Cases
Nestable Packaging
Insulated Packaging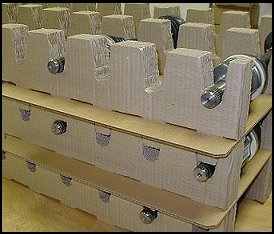 Innovative Designs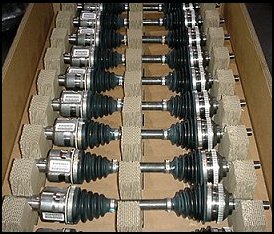 Custom designed and manufactured for ease of use and maximum product protection.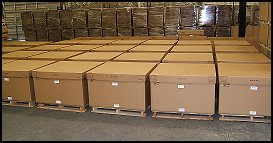 Packaging kits ready to ship directly to the line.
Reusable packaging for fragile molded parts.