Custom Crating and Pallets
At TIMBERLINE, LLC there is always strong demand for our expertise designing custom crating solutions for shipping sensitive electronics. Whether it is one piece or thousands, we can develop cost effective solutions to protect your valuable equipment. We design packaging for you to crate equipment yourself or, if you prefer, we can crate products for you. We provide all the services you need – whether vacuum sealed vapor barrier bags, desiccants, shock and tilt indicators and more.
We design and manufacture custom crates and pallets to meet any specification. From
one to thousands and large to small, we have the capacity.
Our crates can be used for:
Domestic or export shipping
Automated Storage and Retrieval Systems [more info]
Internal Use – Material Handling
Ocean bound cargo
Oversize equipment
Heavy-duty requirements
Shock-mounted equipment.
Vibration Sensitive Equipment.
Mil-Spec and DOD applications.
Internal use/Returnable/Reusable material handling solutions

Custom Crating for Telecommunications Cabinet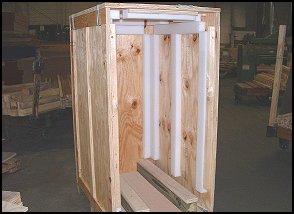 Extra Large Crates for Rolled Goods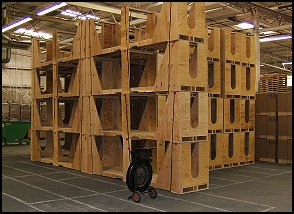 Hundreds of Cushioned Skids for Sensitive Electronics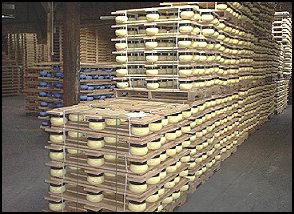 Extra Small Crates for Small Parts